About GES Quality Education
Global Education Services Company "GES" Quality Education is a leading private education group of K-12 premium schools, preschools, and early learning centers in the Sultanate of Oman. Founded in 2012, GES is homegrown educational brand and lifelong dream of its Omani founders the Al Hashmi family. The company has a senior management team consisting of top tier educators with significant experience in opening new schools, turning around failing schools and growing, and improving existing ones.
Read More
+5000
STUDENTS

+700
EMPLOYEES

+100
ALUMNI

6
SCHOOLS
Smarter
Educational Services
A FEW WORDS BY
Chairman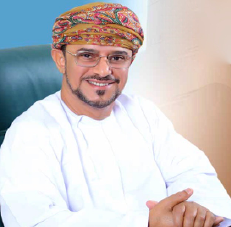 We believe that all children given the right opportunities of quality education can learn and achieve. Every child is unique and with the right guidance and support can make a difference in their lives and their world. ...
This is why we offer our students support, a safe and positive school and classroom environment, understanding of their particular needs, security and a variety of learning opportunities to learn by incorporating the multiple methods and learning styles of each and every student.

Education of students is a shared responsibility. When schools work together with families and communities the students become more successful and aware of their surrounding and the entire community benefits. This is why we encourage the involvement of parents in the education process of their children and grab every opportunity to work with the community.

The ultimate goal is to instill in students the importance of receiving a high-quality education and to become lifelong learners who thrive on always wanting to learn more.
Honorable Shiehk Salim Hamood Al Hashmi
Read More
Vision
Promote student achievements and preparation for global competitiveness in accordance to the requirements imposed by scientific and cultural development towards the evaluation of a generation armed with awareness, knowledge and abilities required to attain a noble aspiration.
Mission
Enabling quality education in spreading knowledge to achieve the greatest accomplishments of humanity.
Values
GES Quality Education is committed to the value of excellence in education and to developing and implementing a high quality, challenging, international education for all students within a positive environment ensuring that each student's needs are met, and potentials are developed to the maximum.
Innovation and Research
We are committed to being a pioneer and leader in educational and training innovation, in accessing recognized international curricula, and in fostering and building links with local, national, and international tertiary institutions. Our aim is to create an atmosphere of a stable climate that allows each student to develop his or her unique talents by learning to respect excellence and striving to achieve it.
Scroll